Het is dag 27 van de Pokémon challenge. Vandaag ga ik het hebben over enge Pokémon die je niet zo snel tegen wil komen. Heb jij een enge Pokémon die jij absoluut niet wil zien in het echt?
Je hebt zat Pokémon die angstaanjagend uit zien. Eentje die je niet zomaar tegen wil komen als je alleen op straat loopt. Maar ik ben wel van mening dat ik eerder een schattige Pokémon op kan noemen dan een enge Pokémon.
Girantina zou ik bijvoorbeeld niet in het donker tegen willen komen. Die enge gloeiende rode ogen die zomaar uit het niets verschijnen. Of de spook Pokémon Cofagrigus. Een enge geest die uit een sarcofaag tevoorschijn komt. Of stel je voor dat je in het bos loopt en opeens een wandelende boom tegemoet komt, want dat kan Trevenant doen.
Valt me wel op trouwens dat ik voornamelijk Ghost-type Pokémon voornamelijk eng vind, terwijl ik dit een van mijn favoriete type is. Maar meest enge Pokémon vind ik toch wel Girantina.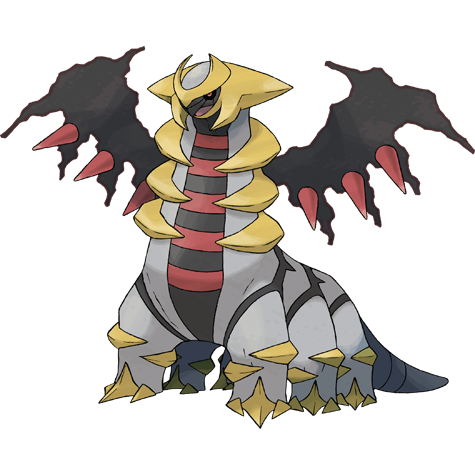 Girantina – Bron afbeelding: Serebii.net
Welke Pokémon vind jij het meest angstaanjagend?