Er zijn niet veel statues verschenen van princess Zelda uit de Legend of Zelda-serie, maar First 4 Figures brengt een officiële Zelda statue op de markt uit de populaire game Legend of Zelda: Breath of the Wild.
First 4 Figures vind ik een geweldig merk als het gaat om kwalitatieve en gelimiteerde beelden. Ik heb een paar in mijn bezit, maar ik zit er heel sterk over na te denken om deze aan mijn collectie toe te voegen. Een unieke beeld van princess Zelda uit Breath of the Wild-game.
Dit 10 inch PVC-standbeeld is een nieuw verzamelobject uit de Legend of Zelda-serie. Het beeld is zeer gedetailleerd, al zeg ik het zelf. Zelfverzekerde houding met de Sheikah Slate in haar hand. Haar houding is gebaseerd op het moment wanneer ze de Sheikah Slate zal activeren.
Het standbeeld wordt geleverd in een design doos met daarin een officiële verificatiekaart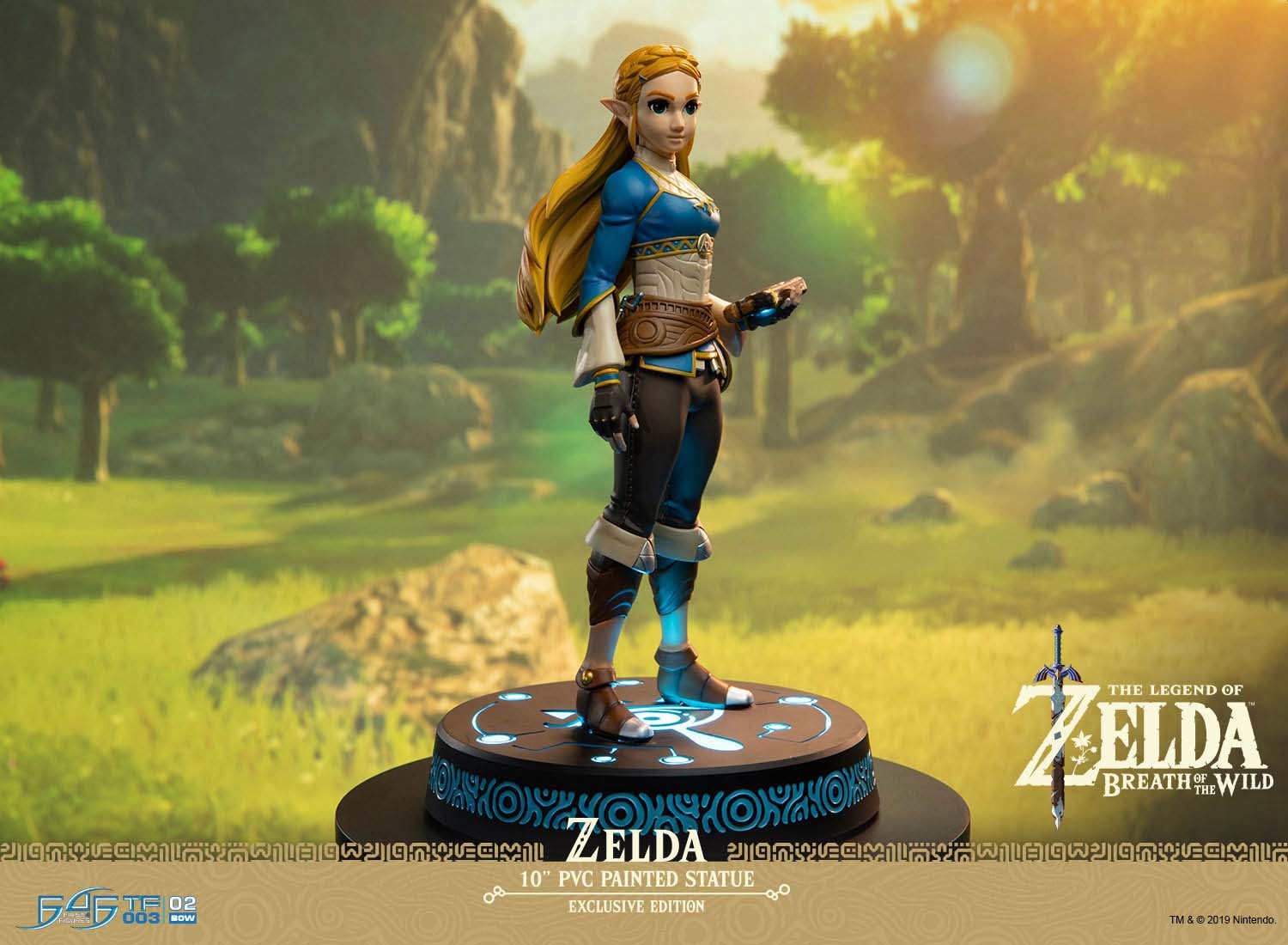 Bron afbeeldingen: First4Figures.com
Tevens komt er ook een exclusief standbeeld waarvan de houder waar Zelda op staat verlicht wordt door middel van LED-verlichting.
Het formaat van het beeld is ongeveer 23 cm (10 inch) en zal tussen 60 en 80 euro kosten afhankelijk per aanbieder. Naar verwachting zal het Zelda-standbeeld eind februari 2020 verkrijgbaar zijn in Nederland.