Weer brengt bekende statuefabrikant First 4 Figures een prachtig beeldje op de markt. En met trots presenteert het bedrijf Majora's Mask uit de legendarische Nintendo 64-game The Legend of Zelda: Majora's Mask. Fans zoals ik kunnen niet wachten op zo'n unieke replica waarvan er maar gelimiteerde aantallen gemaakt zijn.

First 4 Figures presenteert met trots weer een nieuw statue uit The Legend of Zelda-serie. Met deze keer een unieke Majora's Mask uit de Nintendo 64 klassieke game Legend of Zelda: Majora's Mask. Dit 12 inch PVC-beeld is de perfecte replica van het masker uit de game. Gestructureerde details en levendige kleuren maken het beeld net echt. Naast de geleverde displaystandaard bevat het masker een gleuf aan de achterkant, zodat je deze mooi aan jouw muur kan ophangen.
Het bedrijf achter dit brengt 3 versies op de markt:
The Legend of Zelda: Majora's Mask Standard Edition (+/- 64,99 euro)
The Legend of Zelda: Majora's Mask Collector's Edition (+/- 89,99 euro)
The Legend of Zelda: Majora's Mask Exclusive Edition (+/- 119,99 euro)
De Standard Edition wordt geleverd met het beschilderd beeld, wandmontage mogelijkheid en displaystandaard. De Collector's Edition bevat naast de Standard Edition ook LED-verlichting op de ogen en displaystandaard. Daarnaast bevat deze versie een bewegingssensor waar geluid uitkomt.
Wil je echt voor super-deluxe gaan, dan kies je voor de Exclusive Edition. Het beschilderde masker, wandmontage, displaystandaard, LED-verlichting op de ogen en display en bewegingssensor. Plus, een authentication card van echtheid. Alles verpakt in een premium designer doos. Omdat er maar een beperkt aantal exclusieve statues worden gemaakt wordt deze masker met de hand genummerd.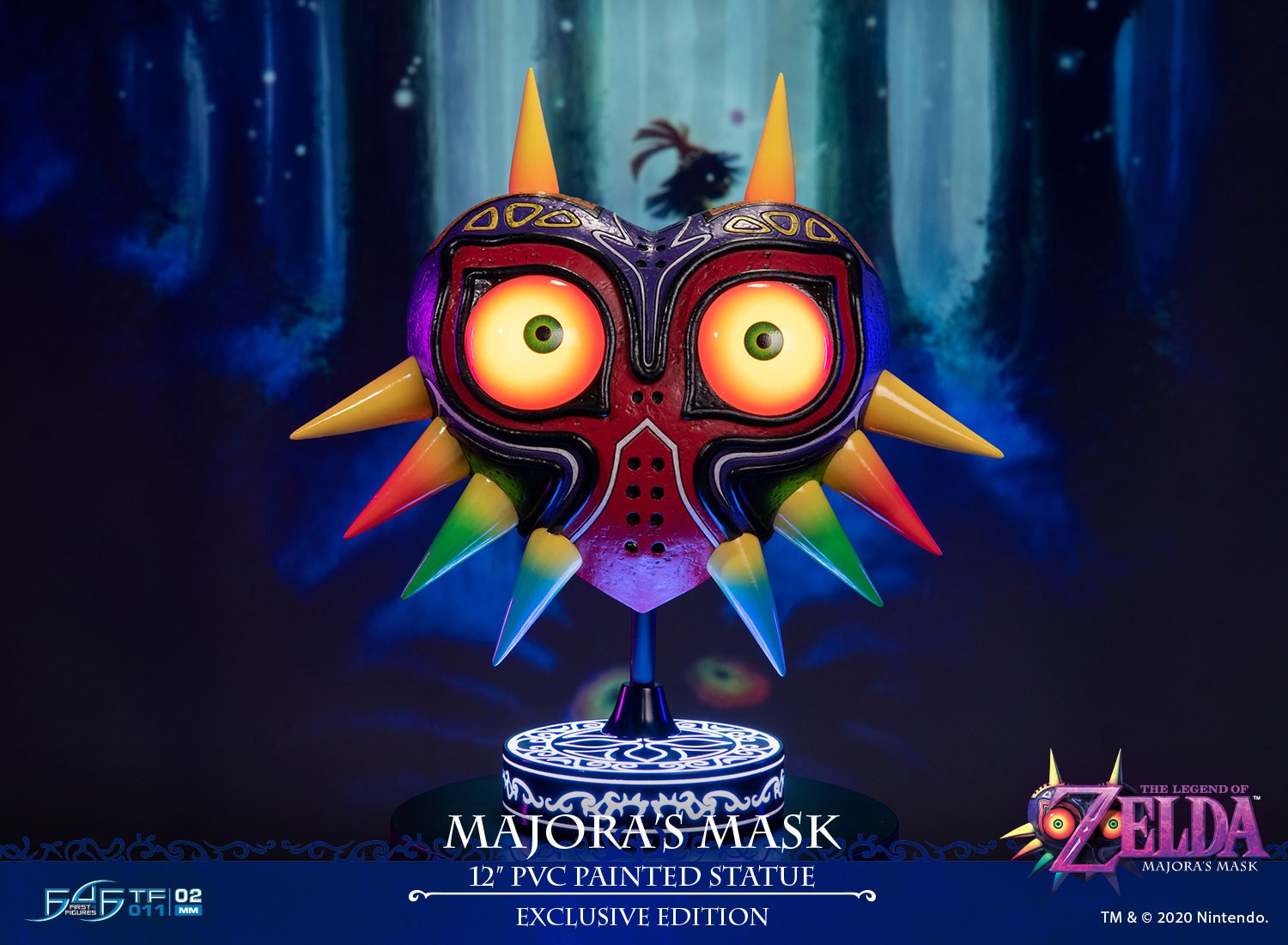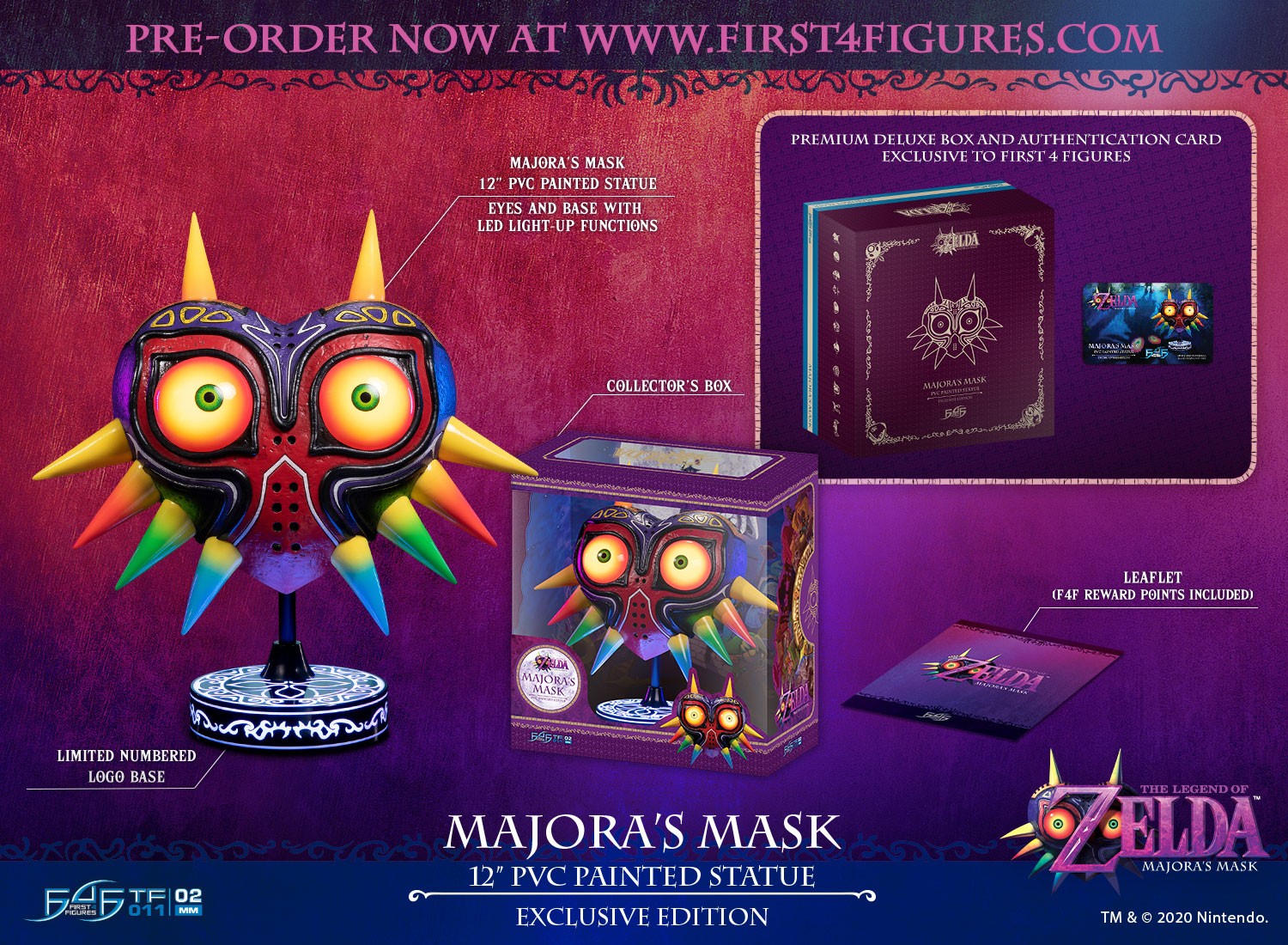 Bron afbeeldingen: first4figures.com
Persoonlijk zou ik voor de Collector's Edition gaan omdat deze versie net wat meer heeft. Prachtige LED-verlichting dat in verschillende standen en kleuren kan worden gezet. En het geluid dat het masker kan produceren wanneer je langsloopt.
Exacte verschijningsdatum van Majora's Mask statue is nog onbekend, maar wordt wel in het 4de kwartaal van 2020 verwacht. Prijzen kunnen variëren per verkoper.