Het voelt bijna of het eeuwen geleden is dat Nintendo vervolg van de succesvolle game Legend of Zelda: Breath of the Wild heeft aangekondigd. Met alleen een trailer moesten we het doen. Tot op heden, want recent zijn er nieuwe afbeeldingen verschenen hoe de game langzaam tot stand komt.
Herkennen we deze nog? Een teaser trailer waarin Zelda en Link diep in een grot iets kwaadaardigs constateerden. Eng en mysterieus tegelijk. Maar ook hype dat er een vervolg komt op de succesvolle Legend of Zelda: Breath of the Wild game.
Sinds deze trailer is er geen informatie meer naar buiten gebracht over deze mysterieuze sequel. Persoonlijk vind ik dit erg jammer, want we zijn inmiddels een halfjaar verder en we weten nog niks.
Tot op de dag vandaag zijn er kleine behind-the-scenes afbeeldingen verschenen waarin we zien een initiële concept art van een scene met daarnaast een motion capture acteur, die de actie tot stand laat komen. Tot slot zien we daaronder een 3D geanimeerde Link onder constructie en verwerkt in actie.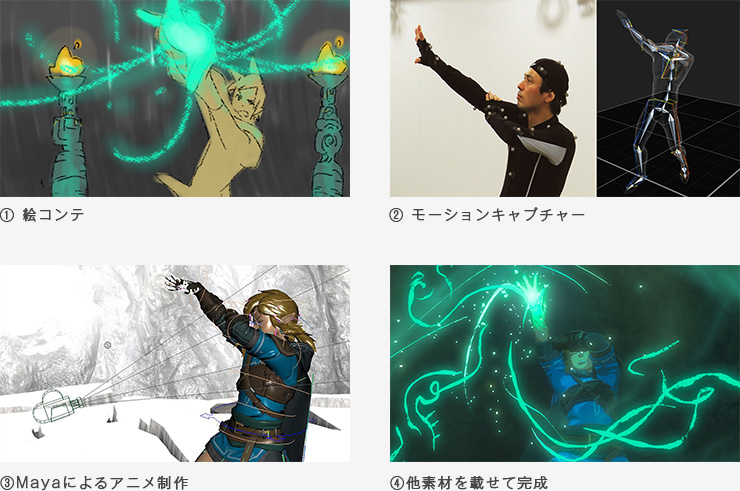 Deze afbeeldingen komen van de Japanse Nintendo recruitment website.
Zoals ik al zei: verder dan dit weten we nog niks van de game. Behalve dat Breath of the Wild 2 duisterder wordt dan de eerste.