Het is weer zover: Valentijnsdag. De dag waarop je je eigenlijk verplicht voelt om aan je partner te denken en hem / haar van een presentje of lief kaartje te voorzien. Op zijn geeks is het natuurlijk net iets leuker en daarom een special om in Star Wars- stijl te zeggen dat je aan je partner denkt, bijvoorbeeld met Yoda One For Me!
Natuurlijk leven we tegenwoordig in een digitale wereld, waarbij het met een paar drukken op de knop mogelijk is om een e-card te sturen of online een kaart te sturen die in je bus beland. Nee! De kracht zit hem wat mij betreft in een mooi kaartje met een toepasselijke tekst waar je wat meer moeite voor hebt moeten doen.
Op Etsy kwam ik de superleuke en schattig getekende kaarten van Brynna Loveland (wat een toepasselijke naam) tegen en zij verkoopt o.a. kaarten met een Star Wars liefdestekst in de shop CalliopeCorner.
Mijn persoonlijke favoriet is toch wel de kaart van Yoda One For Me.
Wat hoop ik die nog graag eens in mijn brievenbus te mogen ontvangen.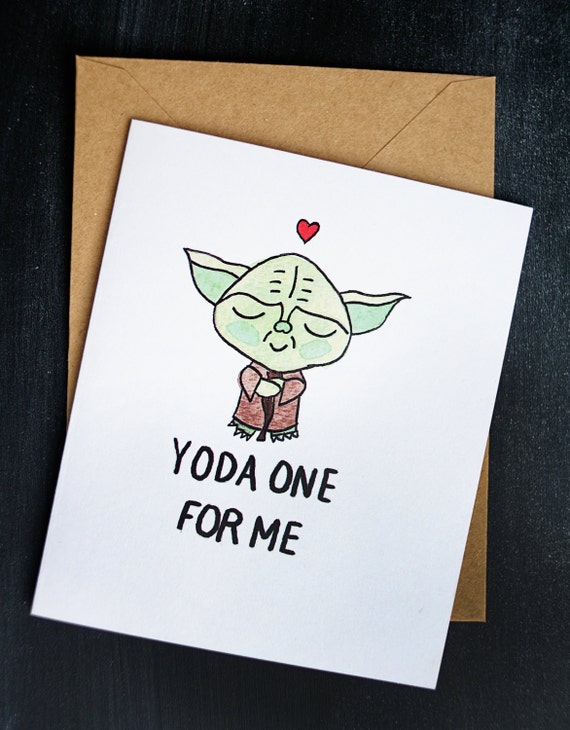 Meer van Chewbacca? Kies dan voor I Am Lost Without Chew.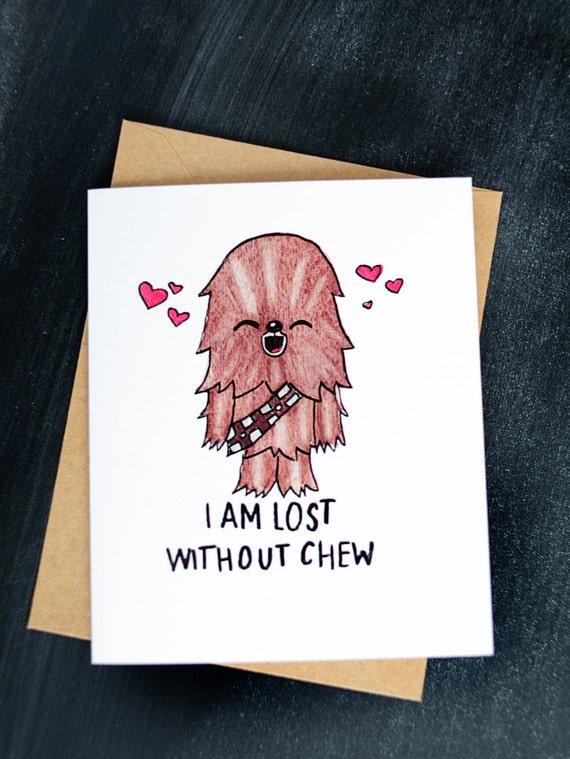 BB-8 is ook van de partij: You'll Always Be My BB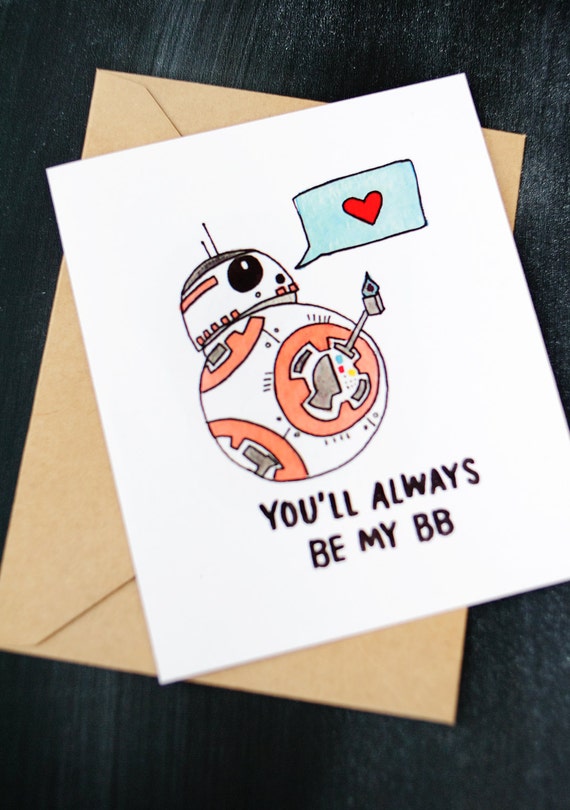 R2-D2: You Are The Obi-Wan For Me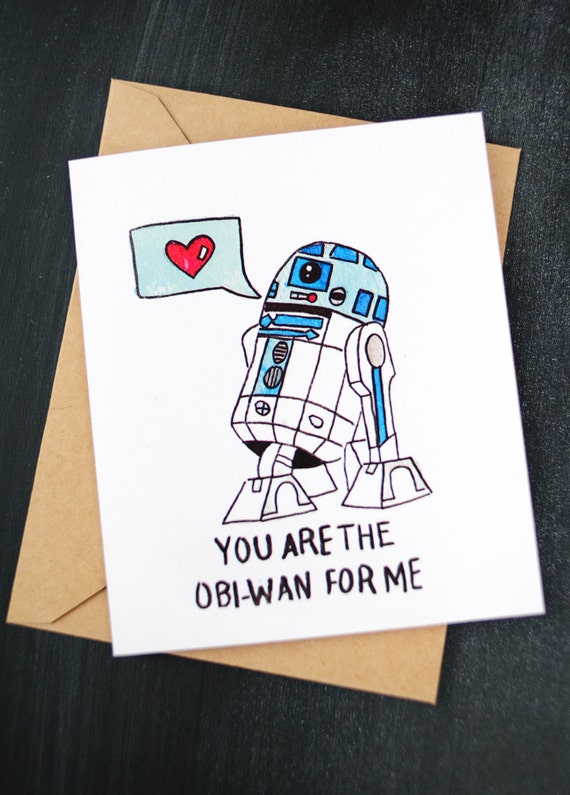 Ewok – Our Love Will Endor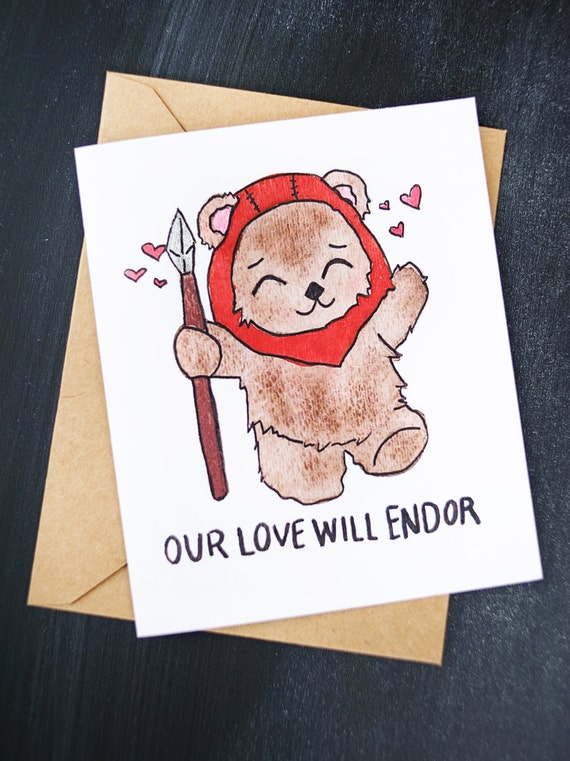 Boba Fett – You're Worth A Lot To Me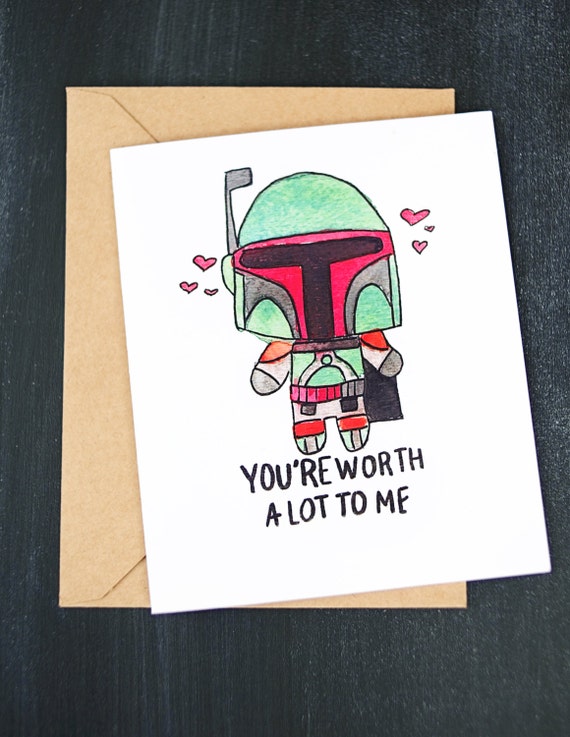 Clone – Without You I'd Be All A Clone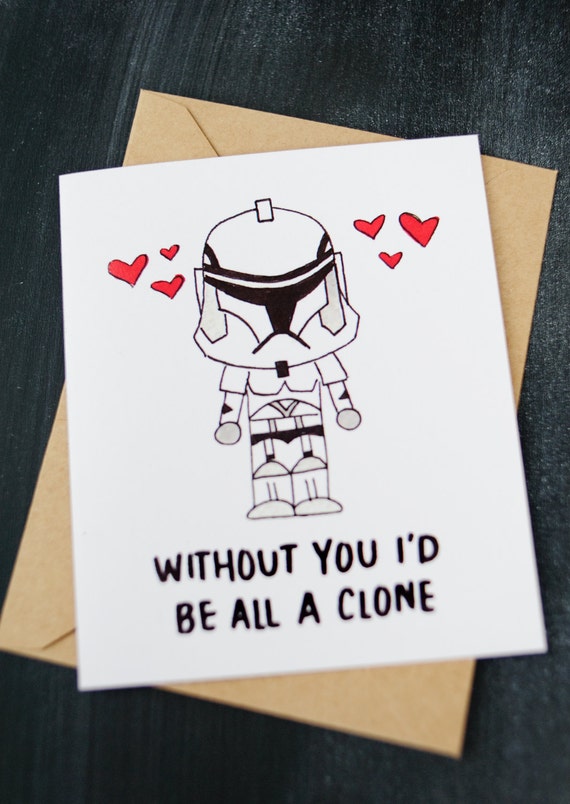 Darth Vader – I Love You Sith Much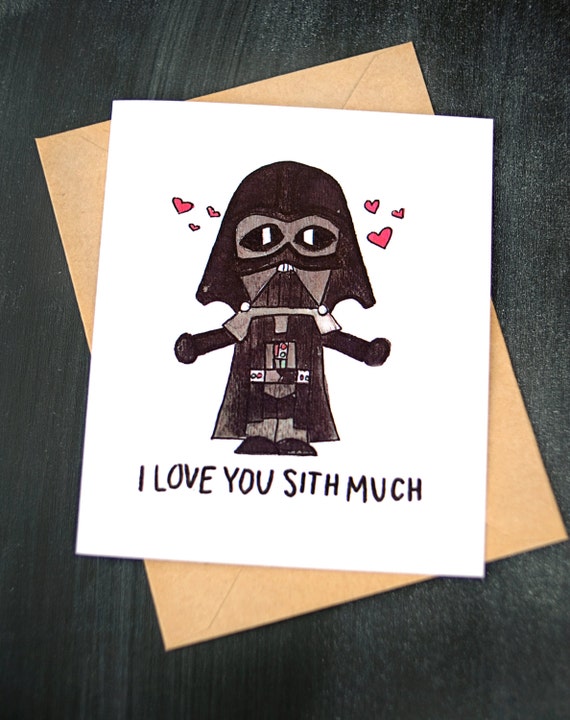 C-3PO – You Are The Droid I'm Looking For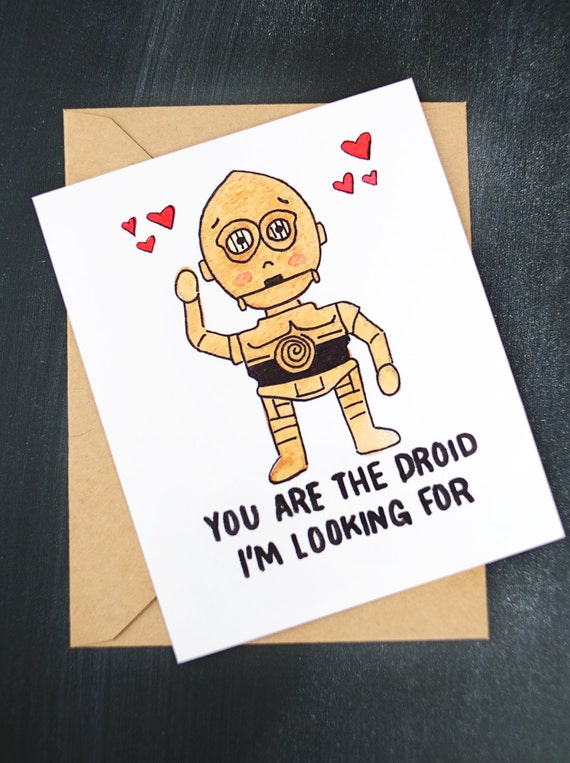 K-2SO – There Is A 97.6% Chance I Love You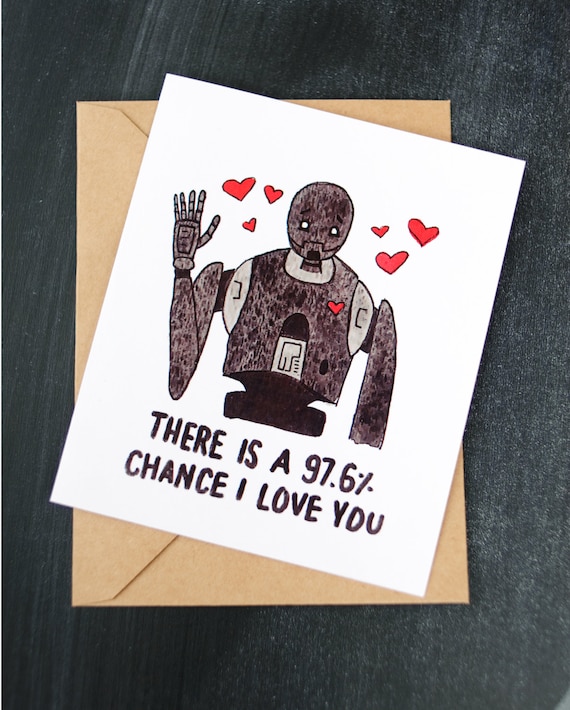 Kun je nu, net als ik, niet kiezen uit al deze leuke kaartjes, dan is er ook een bundel te koop met alle 10 de kaarten. Dan kun je meteen 10 valentijns-dagen vooruit 😉
Helaas niet in de bundel, maar wel los te koop is deze leukerd nog:
Han & Leia met een Deathstar – Don't Leave Me Solo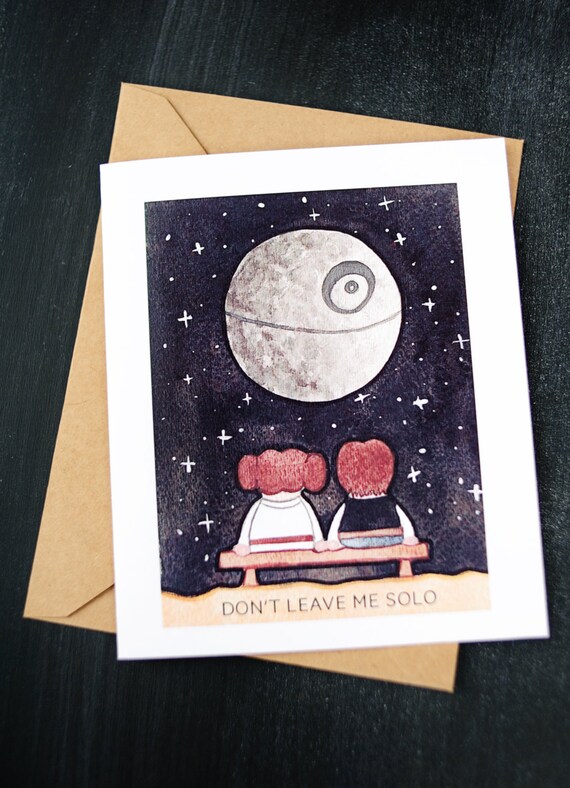 Gelukkig is Valentijnsdag slechts een commerciële dag en is iedere willekeurige dag er een om je partner te vertellen dat je hem / haar adoreert.
De kaarten zijn in de webshop van CalliopeCorner op Etsy te koop. Leuk!
© Brynna Loveland