Wanneer je geen behoefte hebt aan door weer en wind langs winkelstraten te slenteren en toch enkele koopjes mee wilt pakken is daar dé oplossing: Cyber Monday! Het is hét online antwoord op Black Friday en staat garant voor een online uitverkoop met fikse kortingen.  26 november, don't forget!

Menig Nederlander is op vrijdag 23 november toch gewoon verplicht om te werken. Speciaal voor al deze mensen (en die het niet hebben op hordes mensen) is daar een online sale . Gewoon op je gemakje online van aanbiedingen genieten en die zijn over het algemeen niet mis.
De deals gaan 26 november 00:00 in, dus zorg dat je klaar zit voor de écht goede deals.
Zo dus: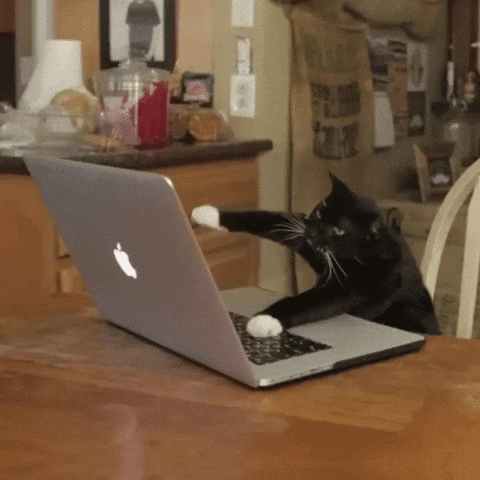 De retail pakt het dit jaar slim aan en stunt met aanbiedingen die zowel op Black Friday als Cyber Monday geldig zijn. Hoewel de meeste aanbiedingen pas zondagavond online gegooid zullen worden en maandag zelf hieronder nog even een mooi lijstje van de doorloop van Black Friday. Vandaag is echt je laatste kans dus zorg dat je nog even een mooie korting meepakt.
Super Mario Odyssey is momenteel €39,99 in de Nintendo e-shop.
Intertoys gooit Black Friday en Cyber Monday op één hoop en heeft aanbiedingen die van Vrijdag 23 november tot en met (Cyber)monday 26 november geldig zijn.
– Just Dance 2019 voor de Xbox One, PS4 of Nintendo Switch voor slechts €39,99

– Animal Crossing, Super Mario Maker of Donkey Kong voor de Nintendo 3DS voor €16,99
– Crash Bandicoot trilogy PS4 / XBOX One voor €29,99
– Spiderman Ps4 voor €39,99 –> Cyber monday nu €34,99
– Tomb Raider PS4 / Xbox One voor €39,99
– Call Of Duty Black Ops 4 PS4 / Xbox One voor €39,99
– Diverse Lego in de aanbieding, waaronder het Harry Potter Zwijnstein kasteel voor €79,99
– Catan Jubileumeditie bordspel voor €49,99

De MediaMarkt gaat ongetwijfeld stunten op Cyber Monday.
Fifa 19 €39,-
Sony Dualshock 4 oranje €39,99
Scoor nog even snel wat goede deals bij Wehkamp. De aanbiedingen zijn op 22 november al ingegaan en lopen door tot 26 november.
Kijk hier voor het complete aanbod.
Toppers:
– Pokémon Let's Go Pikachu of Eevee voor €49,99
– Luigi's Mansion 3DS €32,95
– Just Dance 2019 Switch €29,99
– Wario Ware Gold 3DS €29,99
– Assassin's Creed Odyssey PS4 of Xbox One €29,99
– Destiny 2 PS4 €6,95
– Horizon Zero Dawn PS4 €20,95
– Sushi Striker Switch €22,95
– Sims 4 + Honden en Katten PS4 of Xbox One €34,95
– Kirby Switch €39,99
– Pokken Tournament Switch €39,99
– Destiny 2 Xbox One €6,95
– Gears of War 4 Xbox One €12,95
– Sea of Thieves Xbox One €27,95

Nedgame is al de hele week aan het stunten maar gaan op vrijdag helemaal los.
PS4 deals (op alfabetische volgorde)
ARK Survival Evolved €38
Conan Exiles €28
DOOM VFR €18
Dragon's Crown Pro Battle Hardened Edition €22
Elder Scrolls Online Summerset  €22
Elder Scrolls Online Summerset CE  €33
F1 2018 Headline Edition €38
Fallout 4 GOTY €18
Jurassic World Evolution €44
Kingdom Come Deliverance  €28
Monster Hunter World €33
OnRUSH €12
Overcooked 2 €18
Persona 5 €28
SEGA Megadrive Classics €22
Shenmue I & II €22
Strange Brigade €28
The Elder Scrolls V Skyrim VR €22
The Elder Scrolls V: Skyrim Special Edition  €18
Vampyr €28
Wolfenstein The New Order & The Old Blood Double Pack €15
Yakuza 6 Essence of Art Edition €28
Diverse PS4 controllers voor €38,-
Switch Deals (op alfabetische volgorde)
Giana Sisters Owltimate Edition €18
Monster Hunter Generations Ultimate €38
Overcooked 2 €28
Dat was het voor dit jaar. We hopen dat je een flinke slag hebt kunnen slaan en geniet van al je aankopen.